musician at loveland records:
Mark Turner
Mark Turner (b. 1965)
Mark Turner today ranks as a leading performer on his instrument and takes no easy ways out when it comes to maintaining the level of his artistic output. Turner is known as a highly disciplined and skilled, yet free-minded player whose personal, clear-cut sound holds a significant quality of melody and tone. Besides his own substantial releases, Turner has frequently been collaborating with guitarist Kurt Rosenwinkel, setting a new standard for present-day jazz and improvised music of this tradition. Applying the full range and register of the tenor saxophone, he is able to fluently shift between tones and timbre in a both unrestrained and accurate manner, as can also be heard on the Loveland Records projects, which Turner has contributed to.
undefined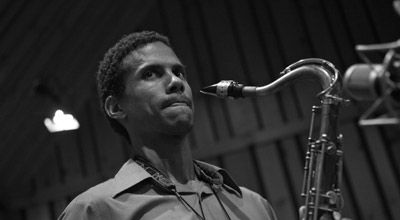 ---
MENU:
---
LovelandRecords.dk
You need to upgrade your Flash Player This content requires the Macromedia Flash Player.

>> GET FLASH

---
---
webdesign and flash by robert haff www.rohaje.dk